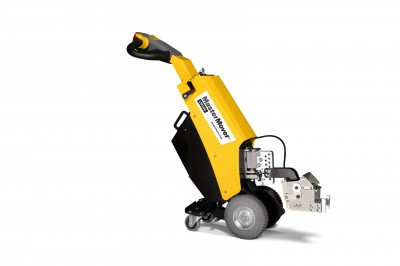 LogisticMover Tug
LOGISTICS MOVER
A small but strong battery powered electric tugger for light to mid-size applications.
Designed with smaller weights and spaces in mind (up to 2200kgs), The LogisticsMover is ideal for effortlessly moving carts and trolleys such as medical carts, parts carts, inventory replenishment, document trolleys.
Move trolleys or wheeled items weighing up to 2200 kg safely and efficiently
Easy attachment to trolleys
Non marking tires suitable for indoor use
Quiet, smooth operation with zero emissions
Low maintenance
The LogisticsMover attaches to a coupler on your cart. The Logistic Mover's strong electric motor will easily move heavy or awkward loads.
This both increases workplace productivity, and minimizes the back andl shoulder strain often associated with moving heavy objects.
This tugger features an easy to use controls which allows the operator to walk in front of the heavy load, providing the operator maximum forward vision and reducing the possibility of accidents when negotiating turns.
The LogisiticsMover tug incorporates all of the features you would expect in our quality products, forward and reverse drive modes, variable speed control, automatic electromagnetic park brakes and emergency brake release.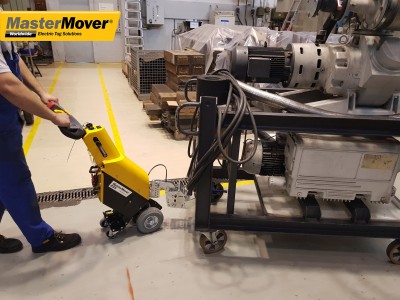 LogisticMover Easily Pulls Load